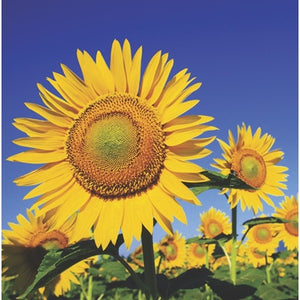 Russian Mammoth Sunflower
A big boy! These sunflowers produce one head per plant and grow 6-10 feet if given ample sun. Heads can be over a foot in diameter. If allowed to dry they can be harvested for seeds or left out as "nature's bird feeder." They may benefit from staking when young, especially if transplanted. Open pollinated.
Grown organically with love and tenderness in the Bruce Peninsula, Ontario, Canada, in the summer of 2022. Germination tested. Minimum 30 seeds.